Great Review for FEARLESS DESIRES!!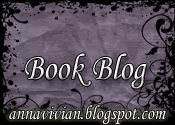 LINK to Review

Anna's Thoughts:
Fate has never been kind to Delius. He is a fear demon - feeding on humans fears, creating terrible nightmares for sleeping victims. He is the boogeyman in the closet and he detests every minute of it. When he becomes trapped in Selina's mind, it is too much. He can't pull away. She's too tempting with her seductive thoughts. But for them to truly be together Delius will have to abandon his race and give up his destiny....
This is the first book in the Immortal Love series and one that I enjoyed. A curious story of demons and nightmares. I found the whole concept interesting. As demon stories go, I thought this one was unique. Fearless Desires is a compelling story. Full of passion and destiny, very seductive. I loved Delius and his brothers. Stacey Espino has written a delectable tale - that takes you away.
Score: 4 Stars
Author Website
Upcoming Releases:
Fearless Love- 2010
Saving Grace- 2010
Damaged Cowboys- 2010
Fearless Passion- TBA